Boat Painting, Waxing, Detailing & Fiberglass / Gel Coat Repair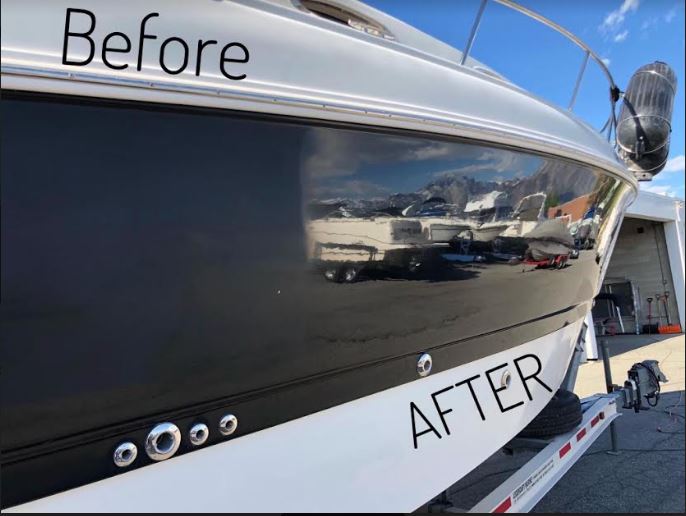 Utah weather can be harsh on your boat.
The western sun beats down hard in our part of the country, your boat can appear drastically older than it's actual age.
Your boat can lose it's luster and years off of it's lifetime if it is not waxed and detailed on a regular basis.
For dry climates, like Utah, this means you should schedule your boat waxing and detailing at least once a year.
Complete Boat Detail & Gel Coat Repair Serving the Salt Lake City Area
Just like your car, keeping your boat clean is part of keeping it under maintenance.
Waxing protects your boat by adding another layer between its fiberglass gel coat and the environment.
It also helps the fiberglass maintain its shine and keeping your boat looking brand new.
We ensure your repair receives top quality work and is completed in a timely manner. Establishing a strong rapport with our customers is important, to ensure repeat business and customer satisfaction.
We provide our customers with the best workmanship at a reasonable rate, your satisfaction is very important to us.
Executive Yacht, repairs fiberglass & gel coating, we strive for perfection with each and every work assignment, we know leaving a flaw on your boat can make or break the job.
Let Executive Yacht make sure those small imperfections are fully addressed before they evolve into a larger problem. 
Schedule a detail and wax, bottom painting, or fiberglass repair today!
801-288-0545